October 2019: Tips, eNews & More!

Thanksgiving Giveaway - FREE SPA DAY!
Dr. Jordan Benedict and team would like to wish our amazing, loyal patients a very Happy Thanksgiving. To show our appreciation, we are having a giveaway - enter for a chance to win a gift card to a day at Ste. Anne's Spa in Grafton, ON!
Relaxed & Refreshed at our Annual Retreat!
On September 21, Dr. Benedict treated his team to some well-deserved pampering and relaxation at our annual retreat to Ste. Anne's Spa in Grafton, Ontario. We are refreshed, recharged, and ready to be back at work!
Sports Guard Clinic was a Success!
Dr. Jordan Benedict is pleased to present the donation to Molly Klintworth, Northumberland Sports Council Coordinator, accepting on behalf of KidSport Northumberland.
We love doing the Sports Mouthguard clinic each year and seeing our donations go towards helping kids who would not otherwise have the opportunity to participate in organized sports.
FREE PARKING!
We are pleased to announce that parking at our dental clinic is now complimentary!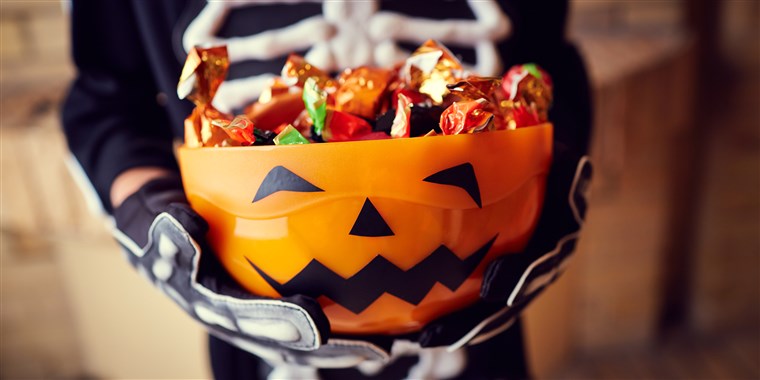 Halloween Tips for Healthy Teeth
Whether you have ghosts or goblins around the house or not, the lure of Halloween candy and treats will be around this month.

You've been told time and time again that candy causes tooth decay, but that doesn't mean you can't enjoy the occasional treat.

If you are going to indulge, there are some things you can do to limit the damage done to your teeth. With young ones around the house (or not), here are a few tips we can offer before the inevitable increase of candy consumption.


Check out these tips!
Pumpkin Turkey Chili
Enjoy a hearty bowl of chili with a healthy twist, perfect for fall. Here's a great base recipe to build on to according to your chili preferences. If you are looking for a little heat, you can add jalapenos, cumin, and red pepper flakes. Feel free to mix it up!
Check out the Recipe!