November 2018: Tips, eNews & More!

Your Safety is Our Top Priority!
Dr. Benedict and the team completed our yearly CPR with our awesome instructor Nick on Friday, October 19th.
Happy Birthday Dr. Liz
On Wednesday October 17th, we celebrated Dr. Liz's birthday with a yummy lunch at Railside.
Help Us, Help Others
The holiday season is just around the corner and our team is holding a food drive in support of our local food bank.

We are collecting non-perishable foods, canned goods, and unopened toys between November 1st and December 14th, 2018. Last year was a huge success but we know that we can do even better this year!
Use of Cannabis and Your Oral Health
We have talked about smoking tobacco and its consequences on oral health. Now with the legalization of cannabis in Canada, let's discuss how its regular use affects your dental health.

Regular cannabis users usually have poorer oral health, which is evidenced by higher rates of tooth decay, missing teeth, inflamed gums, and cavities as compared to non-users.


Click here to read more.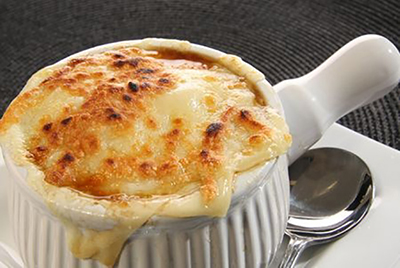 French Onion Soup
Cold weather requires comfort food that gives you a warm and fuzzy feeling in your belly. And what better than the classic French Onion soup, with its caramelized onions and oozing with cheese! Whether you enjoy the hearty bowl all by yourself or share it with someone, it's always a delight.

Click here for the full recipe.