July 2018: Tips, eNews & More!

Welcome Laura - Our Treatment Coordinator
Please be sure to welcome our new treatment coordinator when you next come in. We're so happy to have Laura with us and we hope you will be too!
Sports Mouth Guard Clinic!
It's that time of year again! We are hosting our Annual Sports Mouthguard Clinic on Thursday August 16, 2018 from 3:00pm - 5:00pm.

50% of profits will go to KidSport Northumberland.

Space is limited. Please call our office to reserve your appointment and click here for more information.
Golf Tournaments
Dr. Benedict sponsored a hole at Knight's of Columbus and Golf 4 the Food Bank charity golf tournaments. They were a great success in supporting rebound child youth services, family violence protection and raising money for the food bank.
Wedding Whitening Special
Say "I DO" to a Brighter Smile
*Offer valid until August 31st, 2018.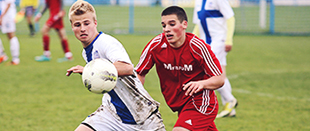 Is Your Child's Smile Protected?
Mouthguards are flexible dental appliances worn by athletes to protect teeth from possible damage. They are usually made of plastic materials that fit comfortably over your teeth and gums. There are over-the-counter variations available, but for the highest level of protection we recommend a custom-fitted mouthguard that is made specifically for your smile.
Click here to read more.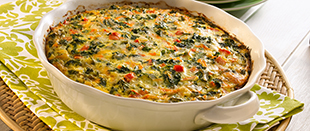 Summer Garden Quiche
This rosemary ranch chicken recipe is so delicious, tender, and juicy, the chicken will melt in your mouth. Even the pickiest eater will be begging for the last piece.
Click here for the full recipe.